Automobile build-in information, entertainment and communication functions increasingly become an important factor to consider when consumers buy cars. The rapid increase in on-board applications has increased the bandwidth requirements and put the existing automotive network in short supply. Through Realtek Ethernet technology, it helps automakers solve bandwidth issues and ensure that the network meets the latest standards. As an automotive gateway, the wired Ethernet connection can provide a peripheral device verification mechanism, which integrates independent data streams such as traffic recorders, meters, and audio/ video, and share them through various applications. , allowing users to get a better experience.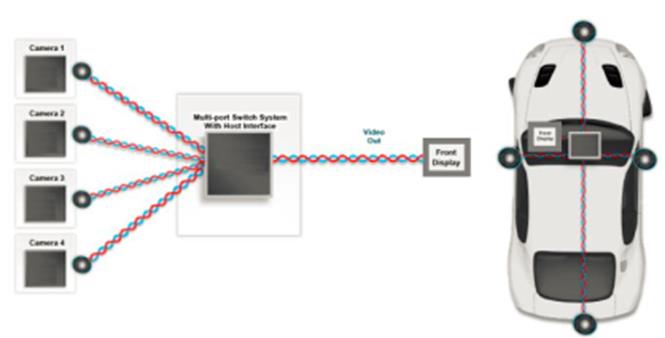 After the successful use of high-end car models in the in-vehicle network , it has been widely promoted and extended to certain medium and low-end vehicles and replaced the original CAN Bus interface. The expansion of in-vehicle network functions and the extensive adoption of the market have allowed car manufacturers to obtain components and ensure system performance at an acceptable and reasonable price.
With the advanced driver assistance system ( ADAS ) function , the bandwidth requirements for more and more popular in- vehicle networks are also increasing , and it is difficult for the current on-board CAN bus bars to bear the burden . April 2016 IEEE approved the first onboard Ethernet standards to meet the needs of the automotive market. Car 802.3bw IEEE Ethernet standards newly defined named "100BASE-T1", using only one twisted pair can provide 100Mbps Ethernet. This standard can not only achieve a100 Mbps high bandwidth at a single street , but also reduce connection costs and reduce wire weight. The new IEEE-vehicle application program may be integrated into network architecture and to reduce the wiring, shared with other applications. The Ethernet communication rate of the car is the original CAN 200 to 300 timesthe bus, it can significantly reduce the cost and weight of the wire.
Realtek Product Benefits
Lighter single transmission line, and space-saving wiring is low in cost reduction.
A pair of line-transporting material has a dedicated bandwidth for each Port speed.
The second generation car with physical layer switch, and the lower wiring by reducing the cost of the connector, so that more cost-effective network connection.
ACE-Q100 2 meet the requirements Grade, and built EMI filter
IEEE802.3bq compliance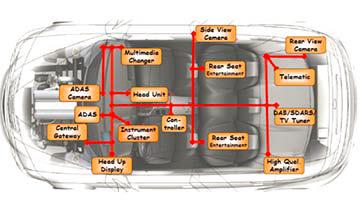 GMI provide REALTEK RTL90XXA/B Auto-grade network product
1) PHY

RTL901XA/B

IEEE802.3bq compliance

AECQ-100 Grade 2 support

Build-in EMI filter

2) Switch

RTL904XA/B

100Base-T Multi ports

AECQ-100 Grade 2 support

TC10 Wakeup compliant
Application Function Block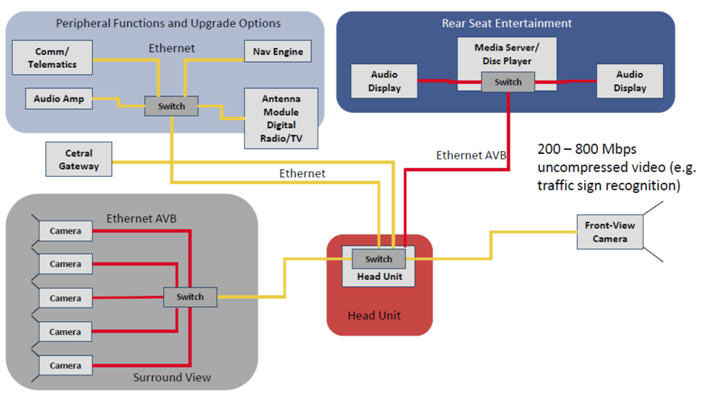 TURNKEY SOLUTION