ACTIONS TECHNOLOGY CO., LTD.
About us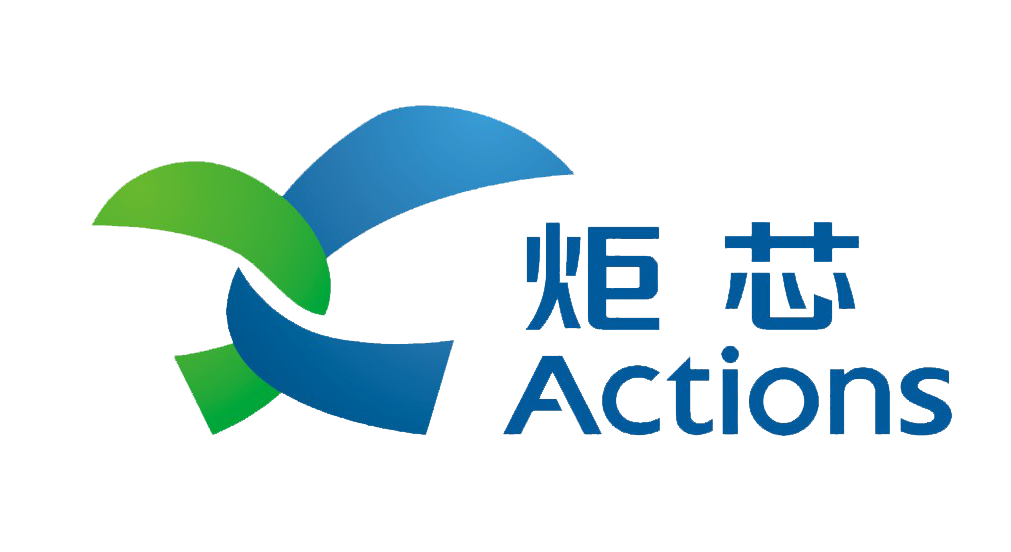 End to End Fabless Designer of Intelligent Audio SoC chips. Including IC Development, Marketing, and Sales.
Actions produces SoCs which power Bluetooth audio, portable multimedia, and intelligent voice interaction applications.
Actions devotes its resources to developing SoCs for low power wireless communication, multimedia processing and other IoT technology. Over the years Actions' has developed a portfolio of IP involving Bluetooth communication, ADC/DAC, power consumption management, high-speed analog interface, and audio processing. Customers can leverage Actions' IP with complete hardware and firmware engineering tools to accelerate the development of end products using Actions IC chips.
GMI Contact window Of North China
GMI Contact Window of South China
LINE CARD